Have you ever been in a love? Have you ever experienced the bitter sweet taste of it? Or have you read anything about this peculiar feeling? If you did so, you may know the story of "Shirin and Farhad" in which "Farhad" was exiled to Mount Behistun and had to do the task of carving stairs out of rocks, hoping he would marry Shirin one day. Mount Behistun or more commonly known as Mount Bisotoun is a part of Zagros Mountains range, which is located in Kermanshah Province of Iran. Hence, our focus is the capital of Kermanshah Province, more specifically Kermanshah city, the city of Shirin and Farhad or the land of eternal lovers. Kermanshah is the city that sits at the western part of Iran near Iran's border with Iraq. Kermanshah is among the list of top 10 largest cities of Iran (based on population). Majority of its people are Shea Muslims however there are minorities such as Sunni Muslims, Yarsanisms and some others. Most of the people there speak Southern Kurdish, which is a kind of Kurdish dialect that is mostly spoken in Western part of Iran and Eastern part of Iraq. The history of this city dates back to the Lower Paleolithic period when prehistoric people occupied the land of Kermanshah. This is proved by some of the items that have left from those times. There are some other traces from different periods of history found in this area such as the Middle Paleolithic period. However, it is believed that the construction of this city was at the time of Sassanids, and it is interesting that the name of this city is taken from what Bahram IV, one of the kings of Sassanian Empire, was called; he was called "Kerman shah" that means "the king of Kerman". Kermanshah may not be a famous city in terms of tourism however it has some glorious places that are valuable. The historic city of Kermanshah with its absorbing landscapes can be a pleasant spot in Iran; some of the top places of this land are the ancient Taqe Bostan, the glamorous Bisotun, and the historical Moaven al-molk Tekyeh.
Taqe Bostan is a remarkable piece of history that has remained from centuries ago in the heart of Zagros Mountains in Kermanshah city. It is a site with several impressive Sassanid inscriptions and figures carved into the rock mountain. This significant carving belongs to about 4th century CE; in other words it is one of the highlights of this city that pictures the history and culture of this nation as well as the power and glory of Sassanid Empire at those times. This fantastical place has turned into an archaeological park lately.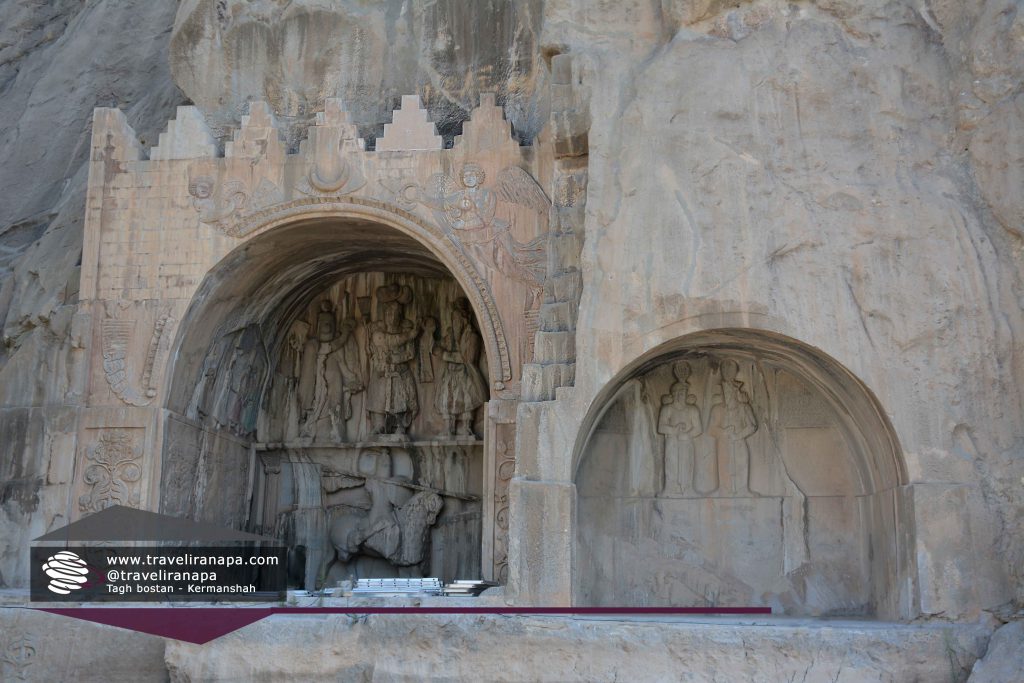 One of the most magnificent highlights of Kermanshah is without doubt the Bisotun; an ancient archeological site with the world's largest inscription on it! This site is located on the Mount Behistun (where Farhad of the story was exiled to) and it contains traces of prehistoric times. These traces comprise remnants from Medians, Achaemenids, Sassanids, and Ilkhanids period. However the most popular monument there is a cuneiform inscription along with ancient figures that are remained from the time of Achaemenid Empire. With 1,200 lines, the inscription is the largest inscription in the world. The inscription is written in 3 languages, Elamite (the oldest), Babylonian as well as Old Persian, and it is about the battle of Darius I (an Achaemenid king) and those who wanted to take control of the empire that was once founded by Darius the Great. It should be mentioned that the fascinating Bisotun is listed on UNESCO World Heritage Site.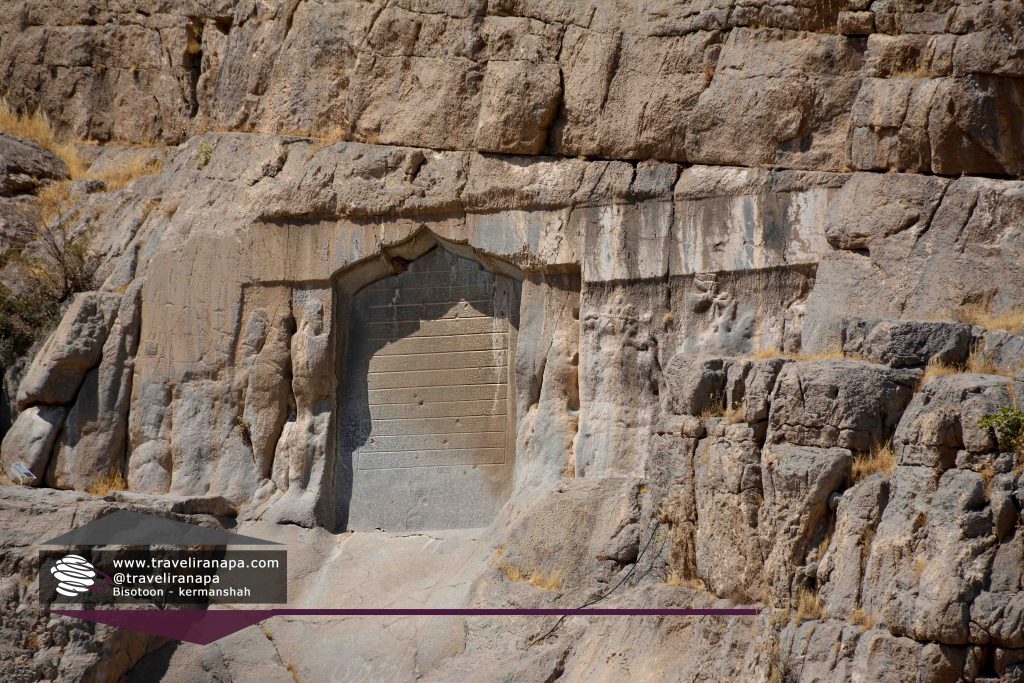 A historical mourning site for Shia Muslims is also placed in this city that belongs to Qajar period; Moaven al-molk Tekyeh with its enchanting tile working is on the list of Iran's national monuments and it is one of the places you can visit in Kermanshah city. Kermanshah does not have a lot of highlights in comparison to those cities that have numerous touristic highlights, which plenty of time is needed to have full excursions in them, however it has some great historical places that reflects the glory of the history and culture of Iran; on your trip to Iran have a small visit to this city too, the land of history and myth!