Shiraz, the city of poets and literature, is one of the most popular destinations of Iran and yet one of the oldest cities of ancient Persia that its history goes back to more than 2,500 years ago. Shiraz is well-known for its poetry and literature; it is not only the birthplace of the famous poets, Saadi and Hafez, but it's also where the philosopher Mulla Sadra born. Shiraz is also considered by many people as the city of gardens because of the presence of many gardens and fruit trees throughout the city. Shiraz is the capital of Fars Province located in the southwest of Iran on the "Dry River" (Rudkhaneye Khoshk), with approximately 1,500,000 inhabitants. Shiraz is home to artistic mosques, mesmerizing gardens, and the ancient monuments that reflect the influence of human civilization as well as the scars of history from more than 2,500 years ago. The earliest reference to Shiraz was found on Elamite clay tablet from 2,000 BCE. In fact the echoes of the past can be heard through the city, due to its old history. The fantastic places like Nasir Al Molk Mosque, Eram garden, Hafez and Saadi's mausoleums, and many other engrossing places that makes Shiraz a must see place of Iran! But we should not forget that the ruins of the structures of glorious Achaemenid Empire is found in this place and the remarkable places such as Pasargadae and Persepolis exhibit the glory of Achaemenid Empire. In fact Pasargadae, the capital of Achaemenid Empire under Cyrus the Great, and Persepolis, the ceremonial capital of Achaemenid Empire, which are declared by UNESCO to be Iran's World Heritage Sites play an important role in making Shiraz a major destination for tourists.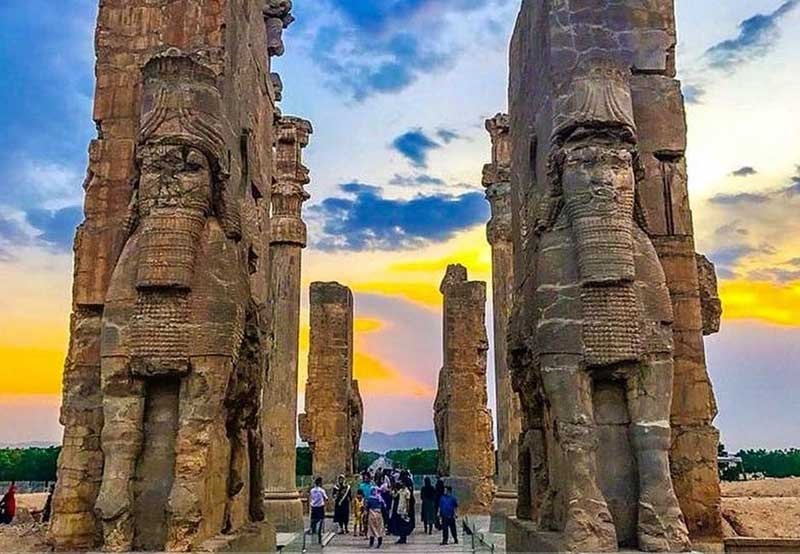 Nasir Al Molk Mosque, also known as "Pink Mosque", is one of the most gorgeous pieces of architecture that was built in 19th century by Mohammad Hasan e Memār (an Iranian architect) and Mohammad Rezā Kāshi Sāz e Širāzi, during Qajar dynasty. The most interesting thing about this mosque is its fascinating architecture with its captivating colored tiles.
Eram garden, a beautiful historic garden that it was built in mid-13th century as well as its building which belonged to Qashqai tribes of Pars and it was renovated during Qajar dynasty.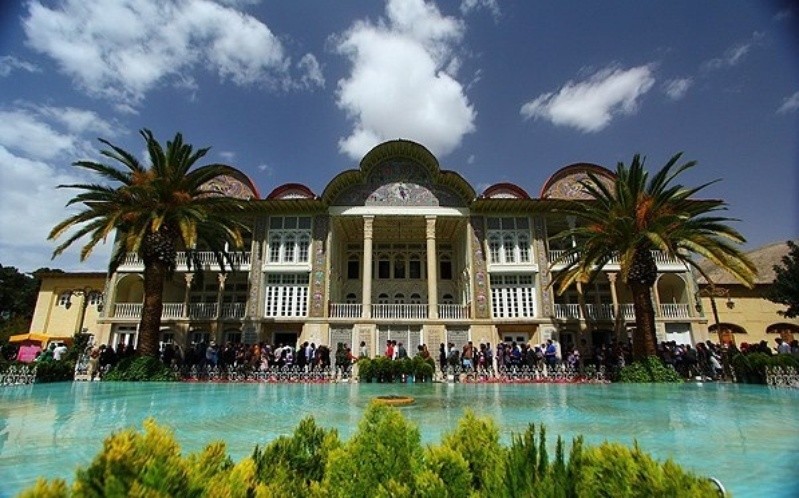 Tomb of Hafez, one of the most famous poets among Iranians is Hafez, whose book is found in many Iranian people's houses and his poems are still used as proverbs and sayings. Hafez was a spiritual poet and a mystic who was born in Shiraz in 14th century. He had meaningful poems that are still known nowadays by many people; his works were translated into European languages in 18th and 19th century and the commemorative ceremony of him is held annually at 12th October at his mausoleum. The fascinating marble Tomb of Hafez is located in Musalla Gardens (once known as Golgasht-e Mosalla), the gardens that featured in Hafiz's poetry, along with memorials to other great figures. The tomb along with its surrounding memorials, situated in the beautiful Musalla Gardens, is a famous tourist attraction of Shiraz.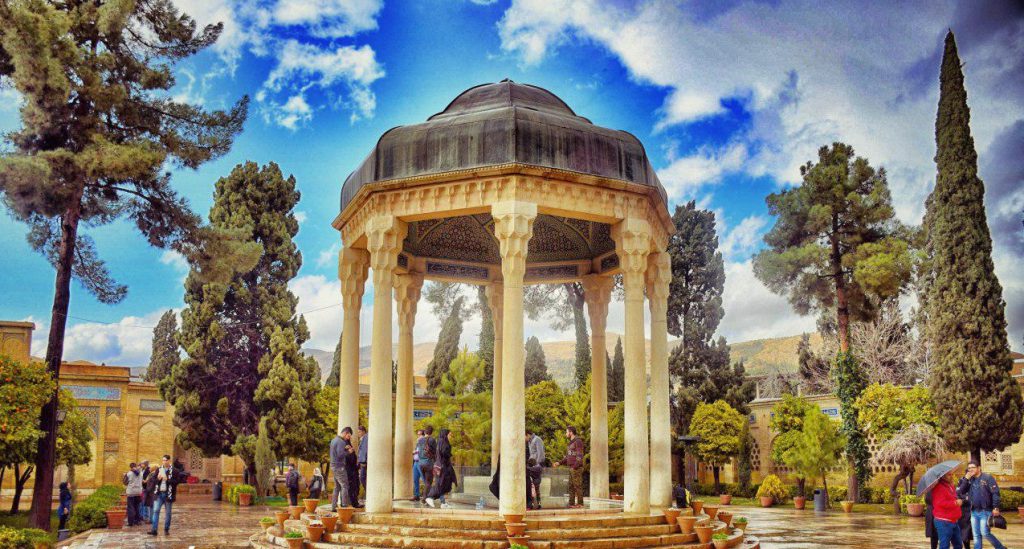 Tomb of Saadi, The famous books of Gulistan and Bustan is written by him, another famous poet among Iranians that was born in Shiraz and at the end of his life he was buried at a Khanqah, a building for Sufi brotherhood gatherings, at the current location. Its tomb was previously built in 13th century, however it was destroyed in 17th century. The current tomb of Saadi was built in Pahlavi era, in 20th century, with a design by the architect Mohsen Foroughi, inspired by the Chehel Sotoun, a glorious pavilion in Isfahan, with a merger of old and new architectural elements, dedicated to Saadi.
Shiraz, the heartland of Persian culture, is one of the most charming destinations of Iran.