VISA FORM

Please fill our this form with all details ,exact  information for visa procedure

Nationality:
Name:
Surname:
Father's name:
Sex:
Previous nationality:
Place of birth:
Country of birth:
Date of Birth:
Marital status:
Occupation:
Passport no:
Date of Issue:
Expiration Date:
Telephone Number: 
Cell phone Number:
Email Address:
Visa issuance place:
Passport Type:
Duration of stay in Iran:
Date of entry to Iran :
Date of exit from Iran :

 Entrance date
        exit date
 Visited city name
           Hotels name
              …
                …
                  …
                        …
              …
                …
                  …
                        …
              …
                …
                  …
                        …
              …
                …
                  …
                        …
              …
                …
                  …
                        …
              …
                …
                  …
                        …
Note: Please fill out this visa form and send it to us with the scan of your passport & personal picture in JPEG file between 100-500 KB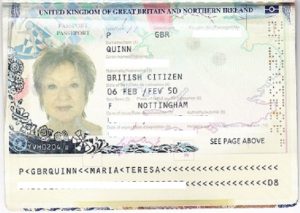 We will send your visa request to Ministry of Foreign Affairs in Iran.
They will send us authorization code within 4-10 days, so with that reference code after 3 until 30 days you can go to the nearest Iranian embassy around your place of residence and depend on your country it may take about 15 days to give your visa.
If you have short time to get your visa choose IKA in visa issuance place you can get airport visa
Iran visa is valid for 3 month and you can stay in Iran for 30 day, if you want to stay more you can extend it in Iran for 60 day with going to ministry in Iran, if they agree you can stay more
Price is 20 usd for personal tourist visa
For countries such as US and UK and Canada, we can get visa for groups that use our tour services but not individuals.
We cannot get visa for tourists from Afghanistan –Bangladesh-Somali
Tourists from Pakistan and India cannot get airport visa